Introduction
Over time, the perspiration and oils from user sweat can degrade the inner side of lauhala hats where contact is made. A partial solution to this problem is to sew a sweatband into your lauhala hat. What follows is a detailed description of how to measure and sew in a sweatband.
I based the following procedure on instructions by Brad Powers (Brad Powers – https://www.thefedoralounge.com/threads/stitch-awl-tutorial-sweatband-installation.38010/ ). Additional email advice was given by Cherie Okada-Carlson.
Materials and Tools
          I use sweatband materials available (at this writing) from Cherie Okada-Carlson on her website: sweatband material. It's easy to work with and the light brown color goes well with the range of lauhala colors.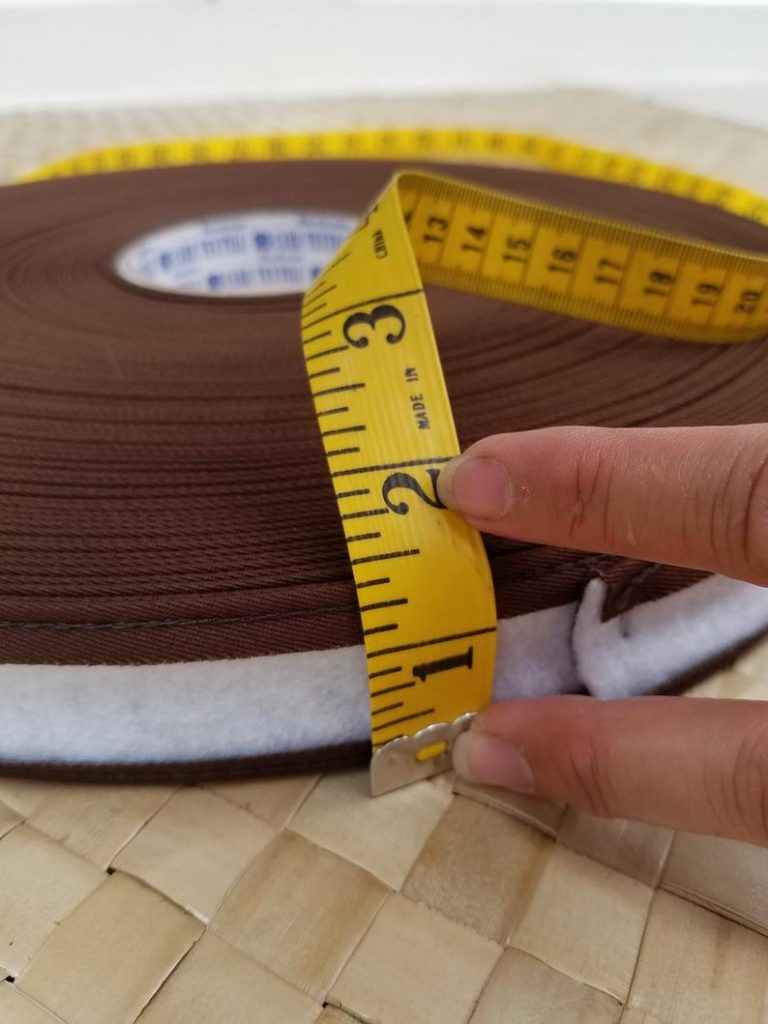 Figure 1. Sweatband material