Hawaii Elepaio – Chasiempis sandwichensis sandwichensis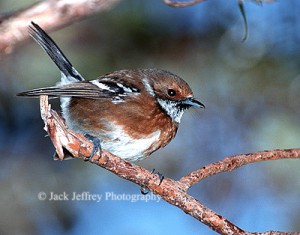 The following picture donated by Margaret Devine Sloan: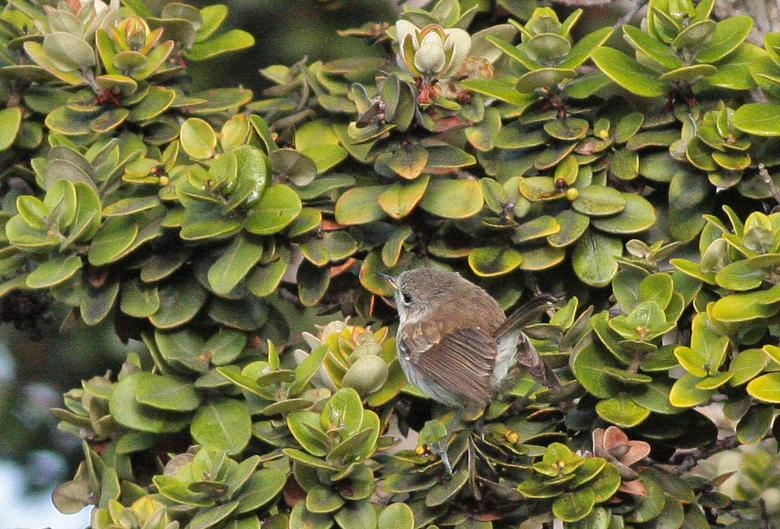 Natural History Links
http://www.state.hi.us/dlnr/dofaw/cwcs/files/4.12.05%20Fact%20Sheets/hawaii%20elepaio.pdf
http://biology.usgs.gov/pierc/HFBIDPSite/DisDenELEP_Obs.html
http://biology.usgs.gov/pierc/HFBIDPSite/DisDenELEP_Pred.html
http://www.fws.gov/pacificislands/CHRules/Elepaio_ch_final_fs.pdf
http://www.dofaw.net/fbrp/projects.php?id=00063
http://www.hawaii.gov/dlnr/consrvhi/forestbirds/elepaio1.html
http://audubon2.org/webapp/watchlist/viewSpecies.jsp?id=74
http://biology.usgs.gov/pierc/HFBIDPSite/Central_Windward_OFR_2005-1441.pdf
Songs and Calls –
Short selections (each file less than 100 KB): elepaio1 ;  elepaio3
Slightly longer selections giving the upward chip notes
elepaiolong1 (this is ~1200 Mg; two elepaio are having a heated discussion; battle of the rubber duckies!)
See also: http://www.animalbehaviorarchive.org/loginPublic.do enter "elepaio" without quotes and search
Pictures – this is my first acceptable picture of an elepaio, taken in a koa grove off the Pu'u O'o trail. Note that the plants and rocks were considerate enough to remain still for the photo. The elepaio is a wonderful little bird. Often they are quite sociable, approaching with curiosity and little fear.